Bathroom remodeling is a great way to add value and comfort to your home. As the years go by, new trends come and go, so keep an eye on what's trending to get the most out of your bathroom renovation. Here are some bathroom remodeling trends to look forward to in 2023!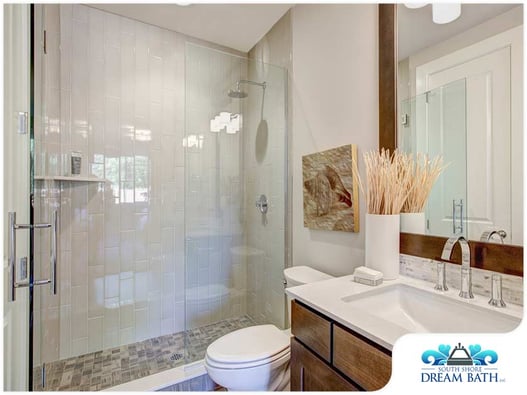 Sustainable Design
Sustainable design is a hot trend that doesn't seem to be going anywhere. It involves using eco-friendly materials and incorporating green technologies, such as low-flow toilets and energy-efficient lighting. Water-saving upgrades like changing a tub to a shower are also good examples. By investing in sustainable features for your home now, you can save money on your utility bills in the long run while also reducing your carbon footprint.
Tub-to-Shower Conversion
With a tub-to-shower conversion, you remove an existing bathtub and replace it with a shower. This can be a good option if you don't use your tub very often or have mobility issues that make it difficult to get in and out of a bathtub. It can also be a way to modernize your bathroom.
Modern Lighting
Lighting plays an important role in the design of a bathroom, so it's crucial to choose fixtures that are both functional and stylish. In 2023, look for sleek, modern lighting options such as LED strip lights or built-in recessed lighting. These fixtures can help create a warm ambiance while also being energy efficient.
Smart Technology
Smart technology is becoming increasingly popular in the bathroom, with many homeowners opting to install features such as heated floors, motion-activated faucets and showers, voice-controlled lighting systems, and more. Smart technology can make your life easier while helping you save money on your energy bills.
Natural Elements
Natural elements are also popular in bathroom design. In fact, many people are opting for materials such as wood, stone, and marble. When getting a tub or shower replacement, incorporating these types of materials can create a spa-like atmosphere that is also eco-friendly at the same time.
Bold Colors
If you want to make a statement in your bathroom, bold colors are the way to go. From bright blues and oranges to deep greens and purples, many shades can help bring a pop of color into the space. Just be sure not to overdo it! For a balanced look, it's best to stick with two or three colors at most.
What to Consider When Remodeling Your Bathroom
When remodeling your bathroom, there are several key factors you need to take into consideration. Budget, space, and durability all play an integral role in determining what materials and features will work best for your home.
Budget
Your budget is one of the most critical factors when it comes to remodeling your bathroom. It's important to determine how much you can realistically afford when getting a shower or tub replacement before starting any renovations. This way, you can plan accordingly.
Space
The size of your bathroom will determine what kind of fixtures and design elements you can incorporate without making it feel cramped or cluttered. Try measuring out different layouts beforehand so that you have an idea of what will work best in terms of both style and function before committing yourself financially.
Durability
Lastly, consider how durable certain materials may be — especially if they come with a higher price tag! While some items might seem like a good deal at first glance, they may not stand up well against wear and tear over time.
South Shore Dream Bath is your one-stop shop for all your bathroom remodeling needs in Rockland, MA! We offer a wide range of services, including sustainable design, modern lighting, smart technology, and more. Contact us today at (781) 733-5405 to learn more about our services and how we can help you create the perfect bathroom for your home!