Stylish, durable and low-maintenance, acrylic bathroom wall surrounds remain an enduring favorite among Rockland homeowners. And if you've just had new ones installed around your bathtub and shower, you'll want to know how you can keep them clean. It's a far easier task than one might expect. The premier bathroom remodeling company in the area, South Shore Dream Bath, shares a few handy cleaning tips.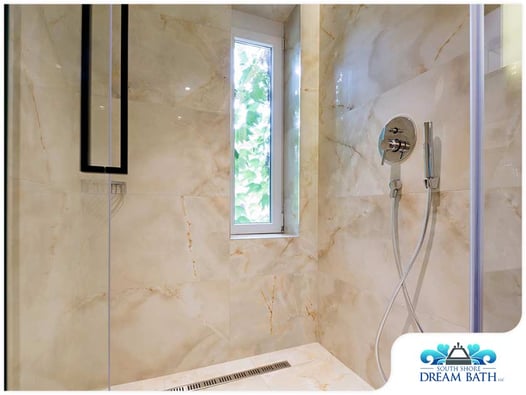 Use Gentle Cleaners Only
Acrylic shower and tub wall surrounds are non-porous, preventing mold and mildew from taking root along their solid surface. This means acrylic surrounds won't require as much aggressive cleaning as you would other porous materials. To prevent damage and keep your acrylic wall surrounds beautiful, stick to using non-abrasive cleaning solutions. There are many brands that should fit the bill, but you should still ask a trusted bath remodeler like South Shore Dream bath for something more specific.
Clean Your Acrylic Wall Surrounds Fairly Regularly
Avoid giving scum and mineral deposits time to develop on your acrylic tub and shower wall surrounds. Make sure to clean them periodically. All you'll need is a sponge, plus an acceptable cleaner or warm soapy water to get rid of any buildup. If you've missed a week or two of cleaning, prepare a mixture of water and vinegar, and then spray it on the wall surrounds. Leave the mixture to sit for a few minutes. Once the buildup has softened, it becomes easier to wipe down and away.
Disinfect the Tub and Shower Wall Surrounds as Necessary
For this, you can use a 50/50 mix of bleach and water to get rid of any bacteria clinging to the wall surrounds. Avoid waiting too long to rinse the cleaning solution off their surface. Otherwise, the surrounds will appear dull or feel chalky. What you should do instead is clean one section of the shower or tub wall at a time, taking care to rinse the cleaned part before moving to the next section.
Give Us a Call Today
Get the most out of your acrylic tub and shower wall surrounds by keeping them clean and well-maintained. And if you want to incorporate other high-quality features into your bathroom, know that you can always count on South Shore Dream Bath to do an exceptional job. We proudly serve homeowners in Rockland, MA, and other areas in Plymouth County. Call us today at (781) 733-5405, or fill out this contact form to request a bathroom estimate.