Tub and shower replacement experts usually recommend acrylic wall surrounds because they are attractive and easy to maintain. This material excels at withstanding mildew and stains. However, like other parts of your bathroom, they also require deep cleaning every once in a while. When this time arrives, be mindful of the things and products you will use to do the task.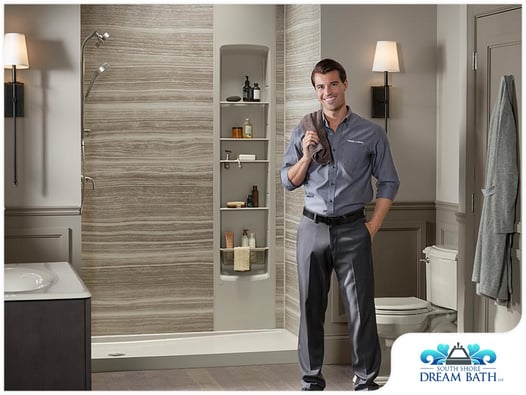 Here are the do's and don'ts of cleaning acrylic wall surrounds.
Do's
Do Proper Preparation
Remove everything surrounding your shower surround before you start cleaning. Don't leave behind bottles of shampoo, conditioner and body wash. If you have loofahs or soaps, temporarily place them elsewhere as well. Cleaning your shower or tub at least once a week helps prevent stains from forming.
Use the Right Cleaning Solution
Many multipurpose and eco-friendly cleaning products are safe to use on acrylic wall surrounds. However, you must still read the label and ingredients before using a cleaning solution to ensure it is suitable for acrylic. To be safe, you can get products specifically formulated for the material.
Don'ts
Using Abrasive Cleaning Materials
Tub replacement experts agree that abrasive cleaners and tools can harm acrylic surfaces. Avoid using scrubbing pads, brushes and abrasive cleaners because they can scratch your wall surrounds. Steer clear of products with acetone and other solvents. It's generally safer to use a damp cloth and dishwashing liquid.
Scrubbing Instead of Washing
While scrubbing dirt and stains seems reasonable, it isn't when it comes to acrylic surfaces. It's better to wash this material instead of forcefully scrubbing it. Wash the surface gently in a circular motion and add a bit of pressure to remove stubborn stains.
At South Shore Dream Bath, we want you to have the safest, most relaxing bathing experience possible. Whether you are thinking about changing a tub to a shower or getting a new walk-in tub, we're here to help. Call us at (781) 733-5405 or fill out our contact form to schedule a free consultation.