A walk-in tub makes bathing more comfortable and convenient for older adults and physically challenged people. It has features that ensure users meet their hygiene needs without compromising safety. Some products even come with bidets for hard-to-reach parts of the body. You can have it configured to include whirlpool jets and therapeutic air to soothe joints and muscles.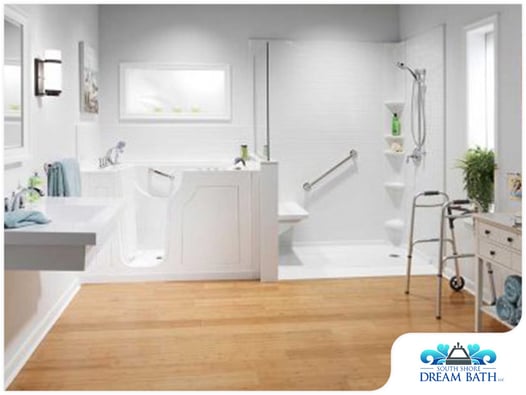 Peace of mind, independence and improved quality of life are other things you can enjoy with a walk-in tub. Maintain the beauty and efficiency of the tub using these easy and simple tips.
Every Time You Take a Bath
Every time you use your walk-in tub, take the removable shower head to rinse its surface with warm water. Doing so will get rid of soap, limescale and other built-up debris. Make this task a habit and save yourself from scrubbing stubborn residues later.
Weekly Maintenance
Give your tub a thorough washing at least once a week. Do not use abrasive cleaners and tools to avoid damage and scratches on its surface. Wash the surfaces and fixtures with a mild cleaning solution suitable for acrylic. This should be easy as long as you give your tub a quick clean after each use.
Monthly Cleaning
Each month, deep clean your walk-in tub. Thoroughly remove buildups on fixtures, surfaces and other parts of the tub. First, fill your tub with warm water up to the first jet. Turn the water off, add a cup of bleach and leave the jets running for 15 minutes. After 15 minutes, turn off the jets and pull the drain. Repeat the process without the bleach and let warm water remove debris and bleach from the tub.
At South Shore Dream Bath, we want you to have the safest, most relaxing bathing experience possible. It's why we only install high-quality walk-in tubs and barrier-free showers. Call us at (781) 733-5405 or fill out our contact form to schedule a free consultation.