Bathtub liners are an affordable and easy way to upgrade your bathroom. They come in many colors and styles, allowing you to customize the look of your bathroom without having to do any major renovations. All it takes is a one-day bath remodel, and it's done. However, many people ask: how long do bathtub liners last? Read on for answers to this question as well as tips to extend their longevity.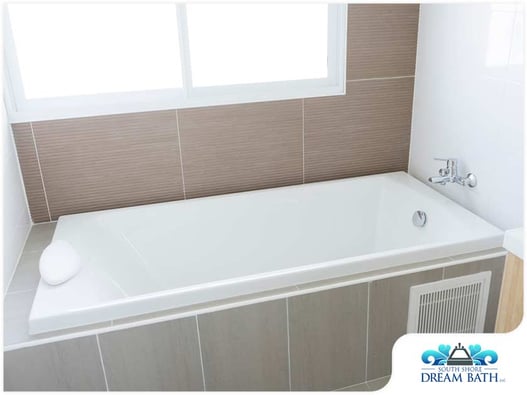 Benefits of Bathtub Liners
Bathtub liners are a great option for those who want to upgrade their bathrooms without the hassle and expense of a full remodel. Not only are they easy to install, but they can also immediately transform your bathroom space. Acrylic shower liners, for instance, are much more affordable than replacing or refinishing your bathtub, making them an attractive option for budget-conscious homeowners.
Installation of Bathtub Liners
Installing a bathtub liner is a fairly straightforward process. The first step is to measure your existing tub to ensure you order the correct size and shape of the liner. Then, the liner must be cut to fit and secured with an adhesive, or in some cases, caulk. Once the liner is installed, it can be sealed with a sealant for added protection against water damage and mildew growth.
Maintenance of Bathtub Liners
Maintaining your bathtub liner is simple. To keep it looking its best, you should regularly wipe down the surface with a damp cloth and mild soap. Additionally, you may want to reseal the edges of your tub every few years to prevent water from getting under the liner and causing damage.
How Long Do Bathtub Liners Last?
The average lifespan of a bathtub liner is around 8 to 10 years. However, the exact amount of time will vary depending on several factors, such as the quality of the product and how well it's been maintained.
Factors That Influence the Longevity of Bathtub Liners
Many factors can influence the lifespan of a bathtub liner, including the quality of the materials. Higher-quality materials will generally last longer than lower-quality ones, for example. Additionally, proper installation and maintenance can also extend the life of your bathtub liner by preventing water damage or mildew growth.
Common Problems With Bathtub Liners
One of the most common problems with bathtub liners is that they can become discolored over time. This is usually caused by a buildup of soap scum or mildew, and it can be difficult to remove without damaging the liner.
Tips to Increase the Longevity of Bathtub Liners
To get the most out of your bathtub liner, make sure it's properly installed and maintained. The edges should be sealed correctly, while the surface should be regularly cleaned with a damp cloth. Additionally, you may want to reseal the edges every few years to prevent water damage or mildew growth. With proper care and maintenance, your bathtub liner can last up to 10 years or more.
If you're considering a bathtub liner or acrylic shower walls for your home, South Shore Dream Bath is determined to assist you. Our experienced team can help you find the best fit for your bathroom with our wide selection of colors and styles. Contact us at (781) 733-5405 to schedule a free consultation! We proudly serve homeowners in Rockland, MA.